Today I'm gonna be sharing my thoughts on Fourth Ray Beauty. I've been wanting to try their skincare products, and I just recently tried out a few of their products. Spoiler alert: I'm kinda impressed. But before we dive into that, let me give you a little background on the brand. Fourth Ray Beauty is a cruelty-free, vegan, and all-natural skincare company, a sister company of ColourPop, that's based out of Los Angeles. They're all about clean beauty and making products that are good for both your skin and the environment. Now let's get into the good stuff – my Fourth Ray Beauty review!
This page contains affiliate links, meaning I get a small commission if you decide to make a purchase through my links, at no cost to you. See the disclaimer page for more information.
Rainfall Hyaluronic Acid Serum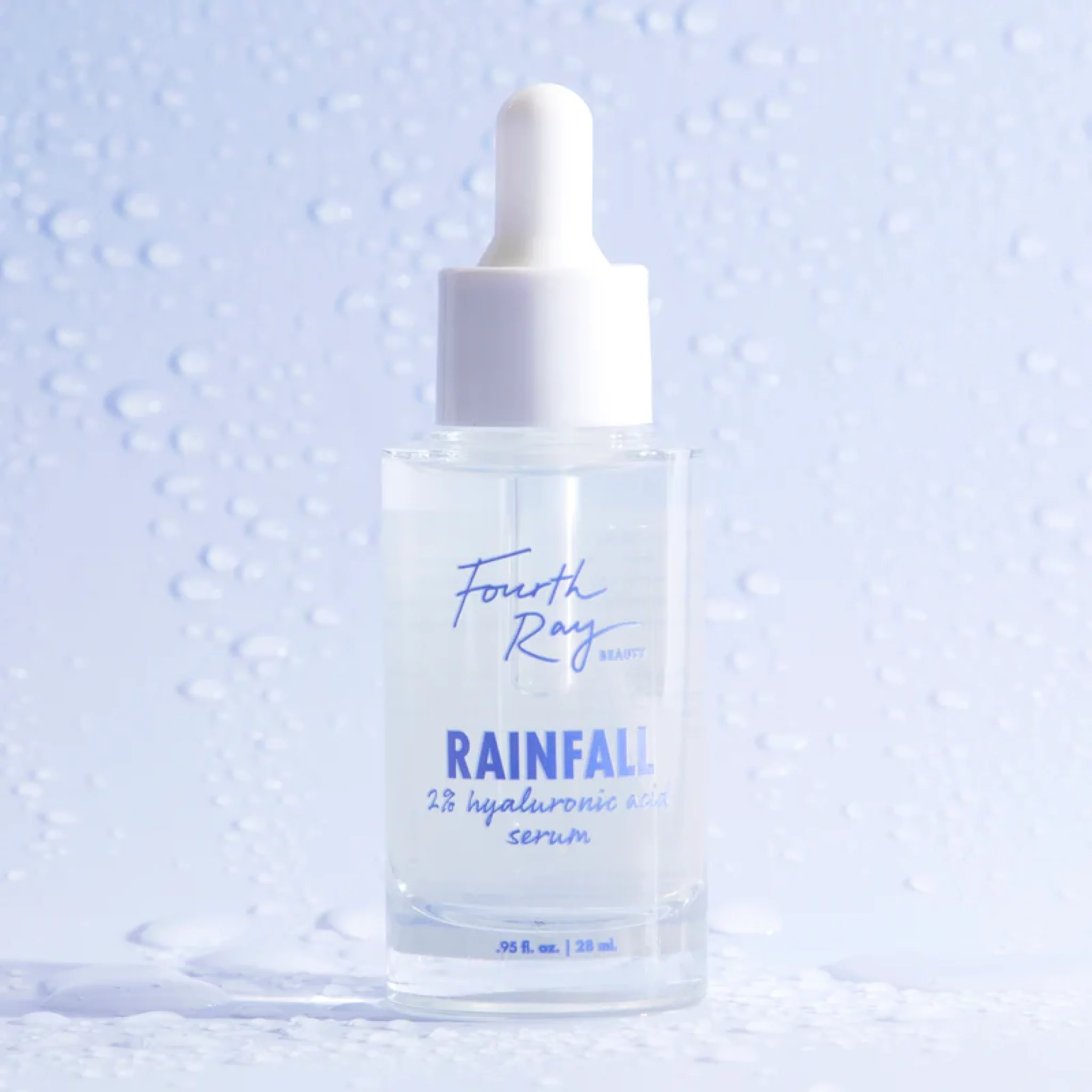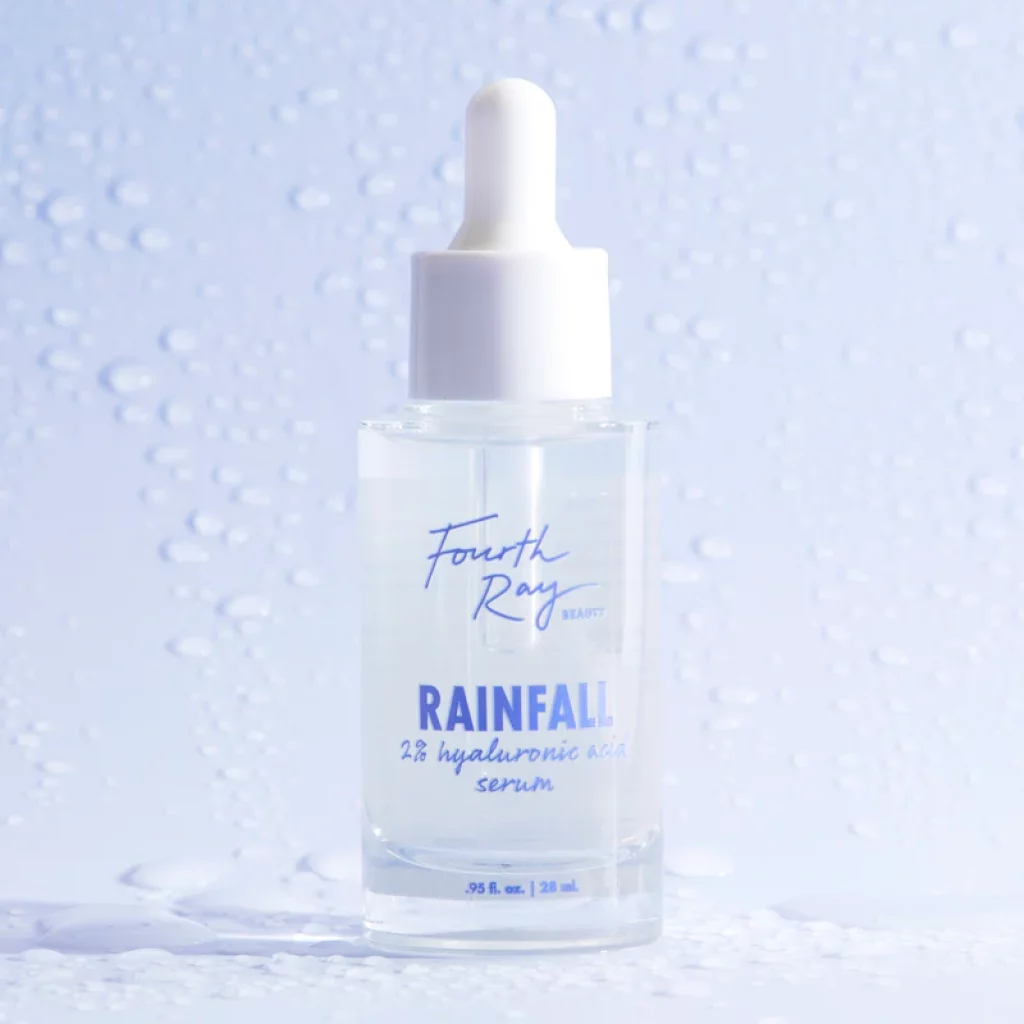 Quite simply – it's a game-changer for skin hydration. I've been using it for about a week now, and my skin is already looking so much brighter and smoother. It's packed with natural ingredients like seaweed sugar and cucumber water, which are both super nourishing for the skin. Plus, it's lightweight and absorbs quickly, so it doesn't leave my skin feeling greasy or heavy. I would say this even qualifies as a The Ordinary hyaluronic acid dupe. Overall, I'd definitely recommend giving this serum a try if you're having issues with skin hydration.
| | |
| --- | --- |
| Pros | Cons |
| Leaves skin brighter and smoother | Only focused on hydration. Look elsewhere if you want a serum that provides more benefits. |
| Loaded with nourishing natural ingredients | |
| Lightweight and absorbs quickly | |
| Cruelty-free, vegan, and all-natural | |
Rose Face Milk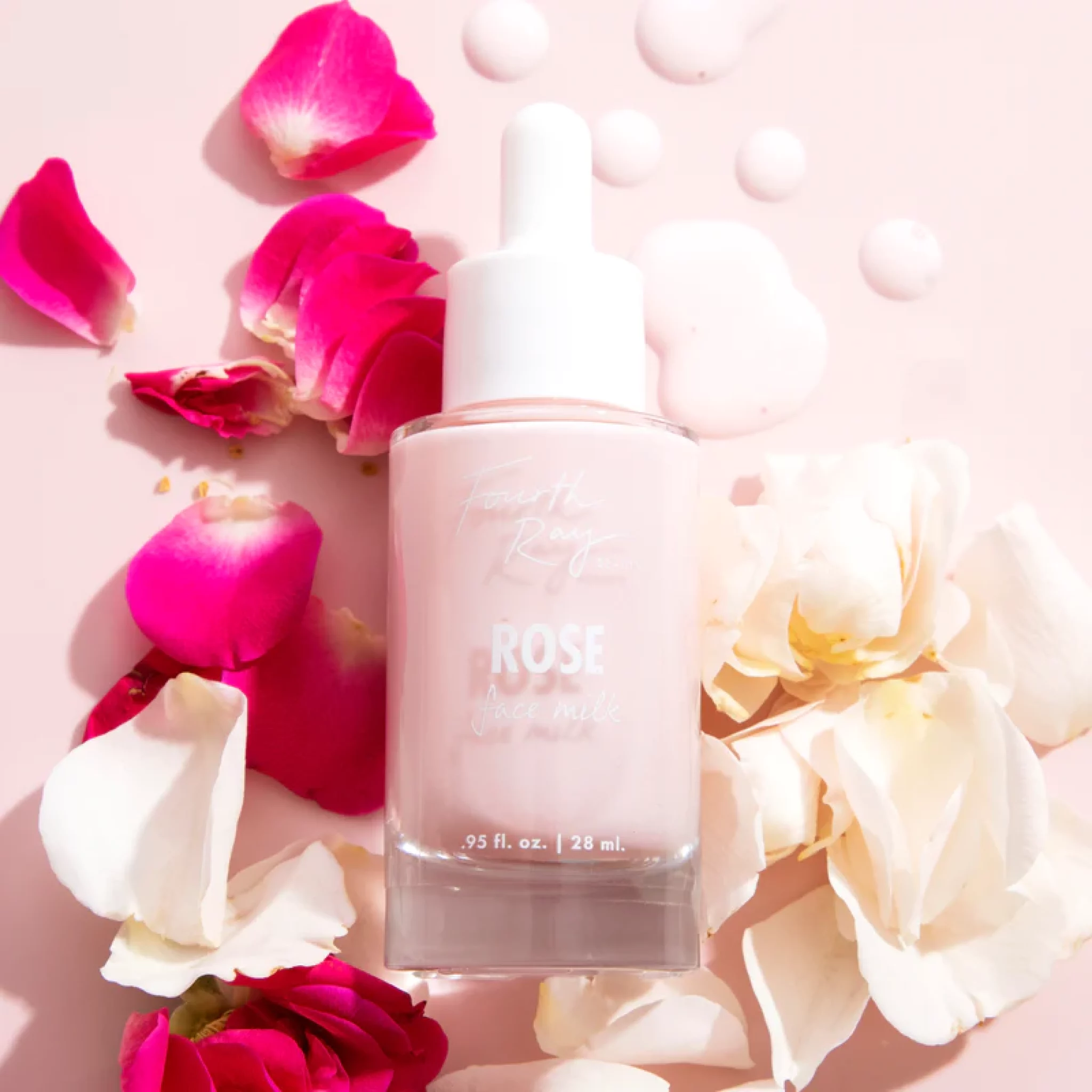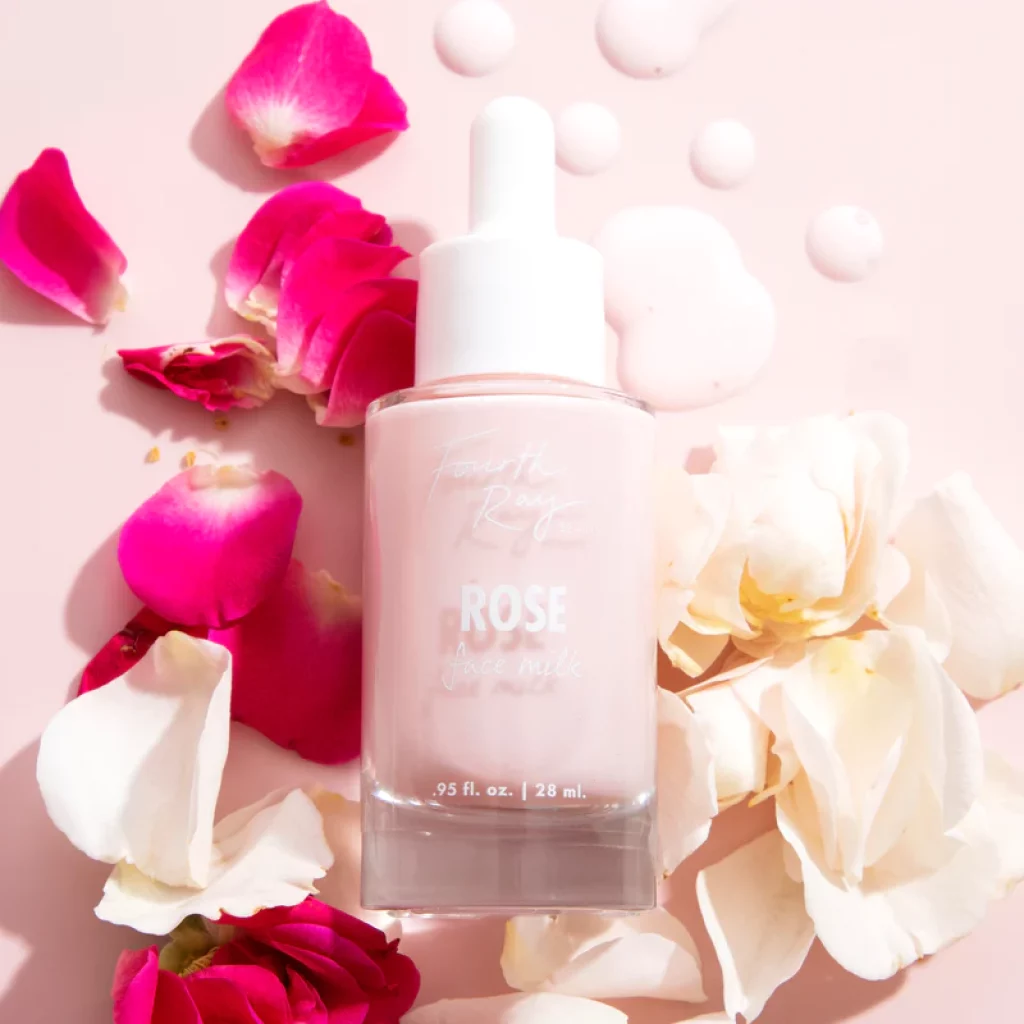 I really enjoyed using this face milk right from the start. I didn't expect this level of quality if I'm being completely honest. When I first tried this I was recovering from a bad sunburn on my cheeks and it instantly soothed my skin! Almost all of the irritation was gone for the whole day as well. The face milk contains all-natural argan milk, rose milk, oat milk, and chamomile. All perfect ingredients for smoothing irritated or rough skin. I think this is my favorite product that I've tried from Fourth Ray Beauty!
| | |
| --- | --- |
| Pros | Cons |
| All-natural, soothing ingredients | The aroma can be a bit strong |
| Eases irritation | |
| Applies and absorbs easily | |
Rays & Shine Jelly Cleanser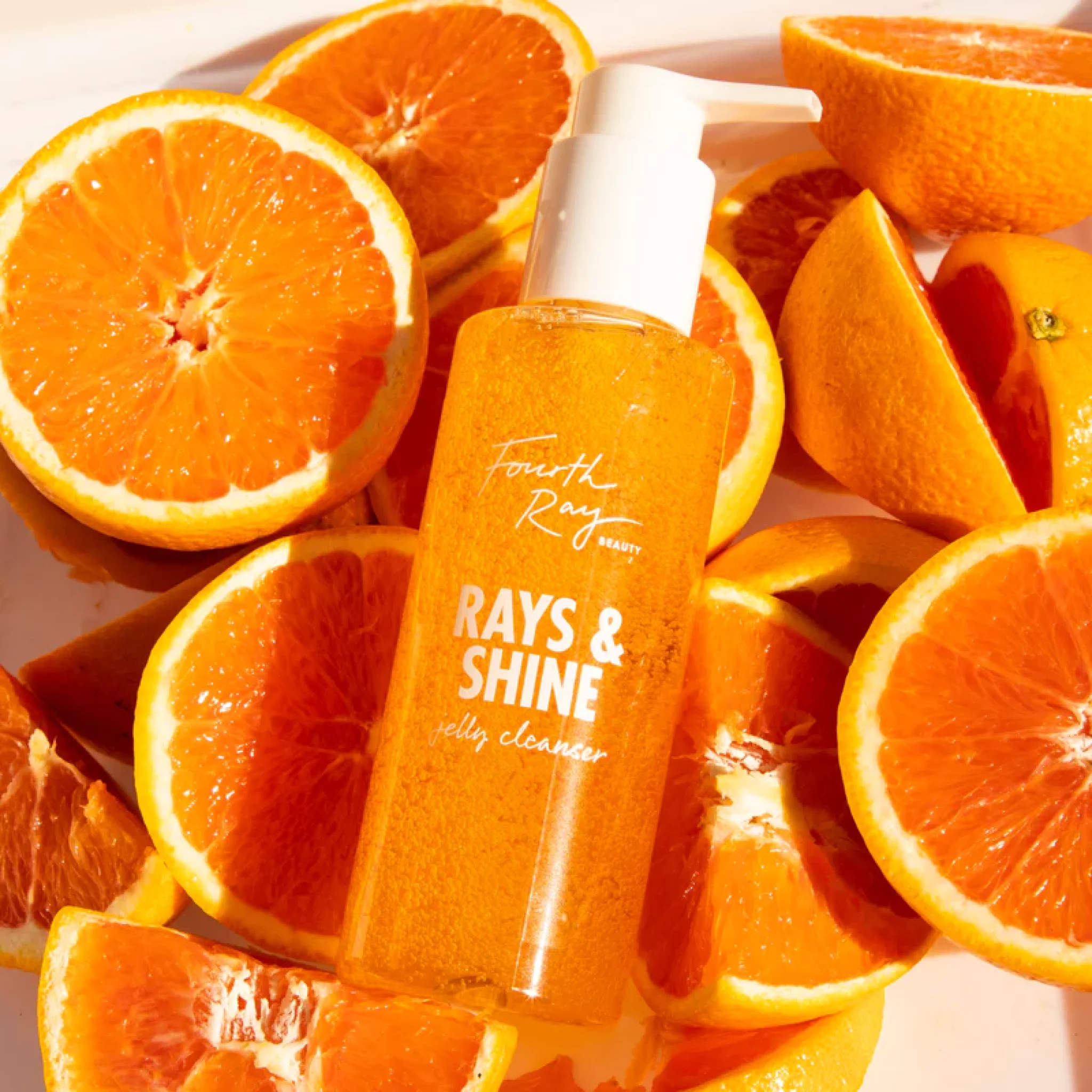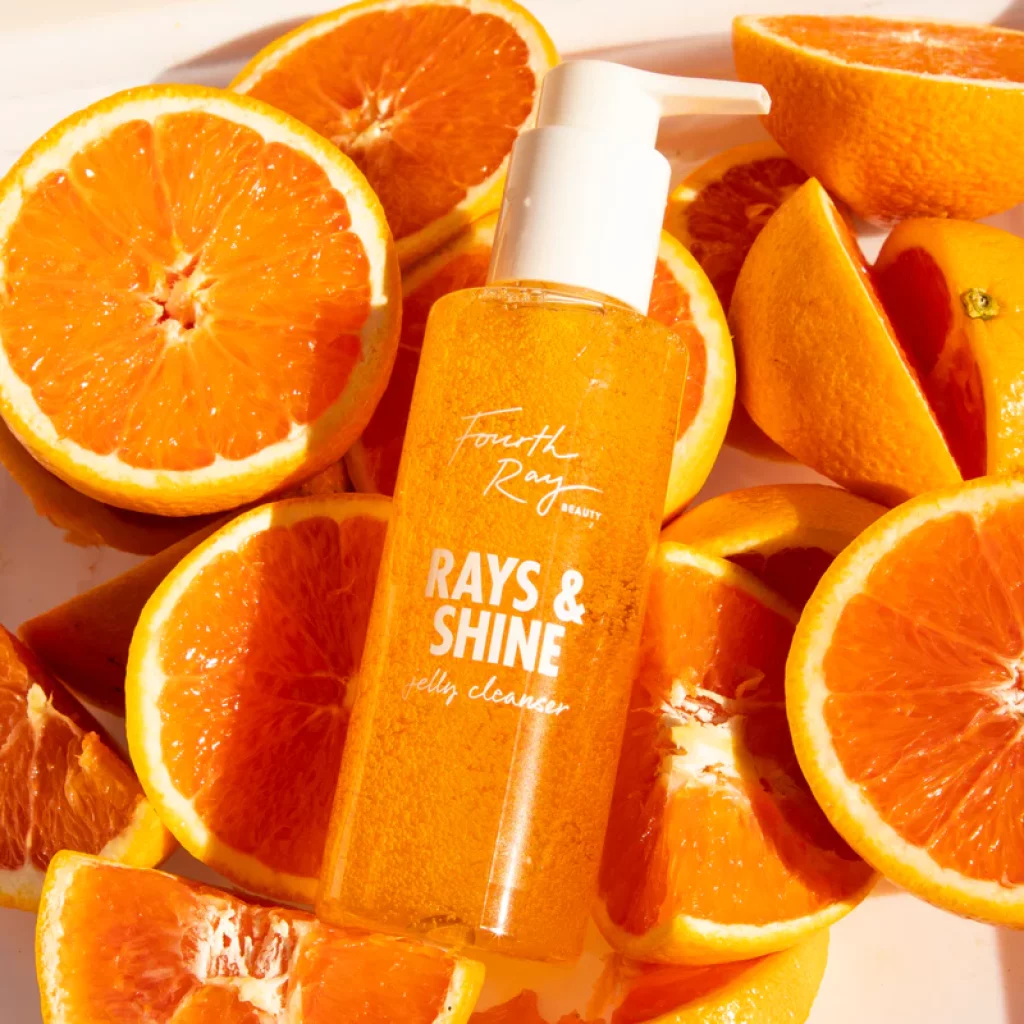 I didn't expect to like this product at all. I'm usually not a fan of jelly cleansers because of their texture and a lot of them end up leaving behind a nasty residue on my face. I'm really happy to say I didn't have an issue with either of those with this product! I love the ingredients as well, it's absolutely packed with vitamin C and infused with turmeric. You couldn't ask for a better mix of antioxidants to boost your skin's radiance and tone. I definitely recommend making sure your face is already wet with warm water before applying. This will help to open your pores and let the cleanser work its magic.
| | |
| --- | --- |
| Pros | Cons |
| Smells great and isn't overpowering | The texture can be weird if you haven't used a jelly cleanser before |
| Vitamin C and Turmeric infused | |
| Doesn't leave behind residue | |
Reveal 10% Aha Serum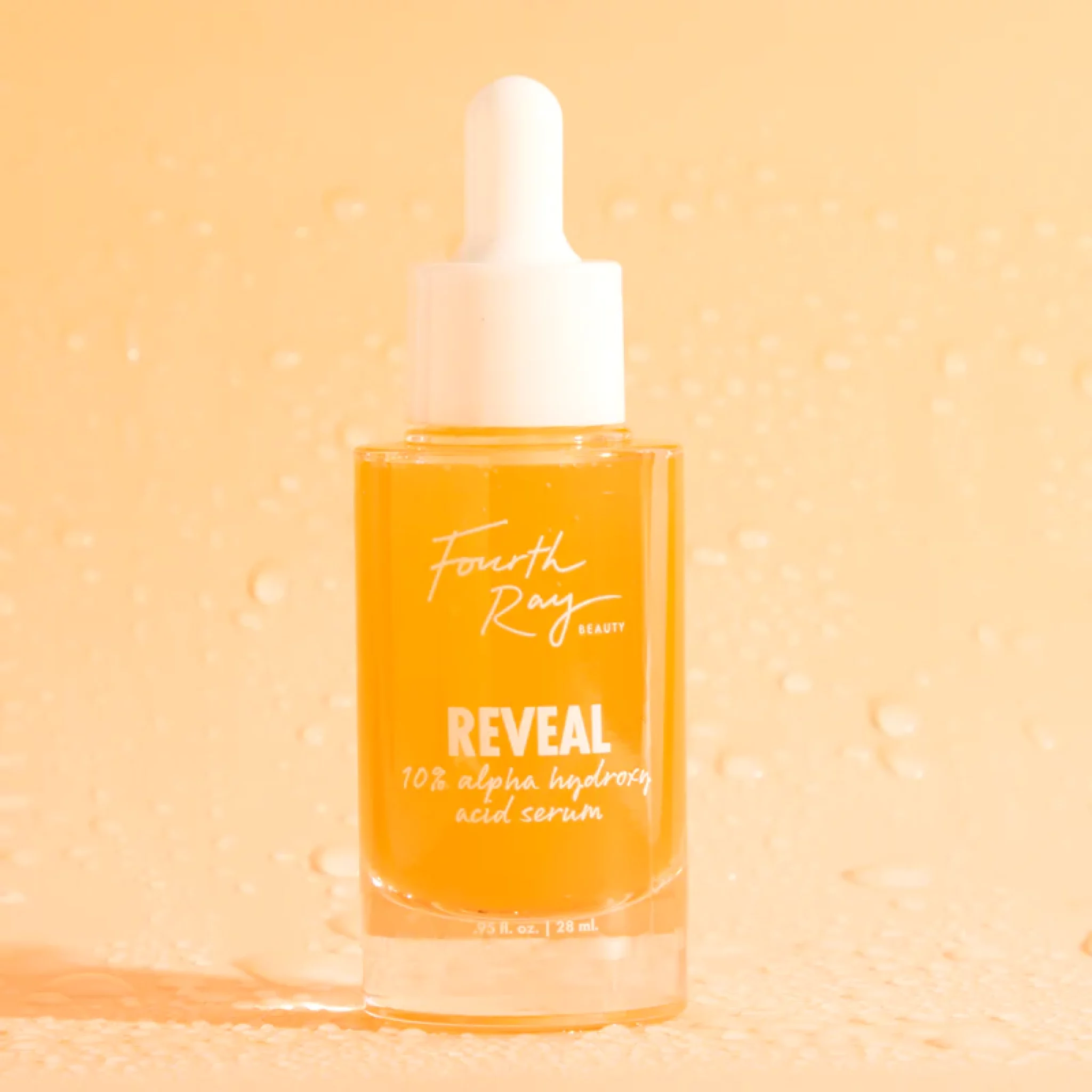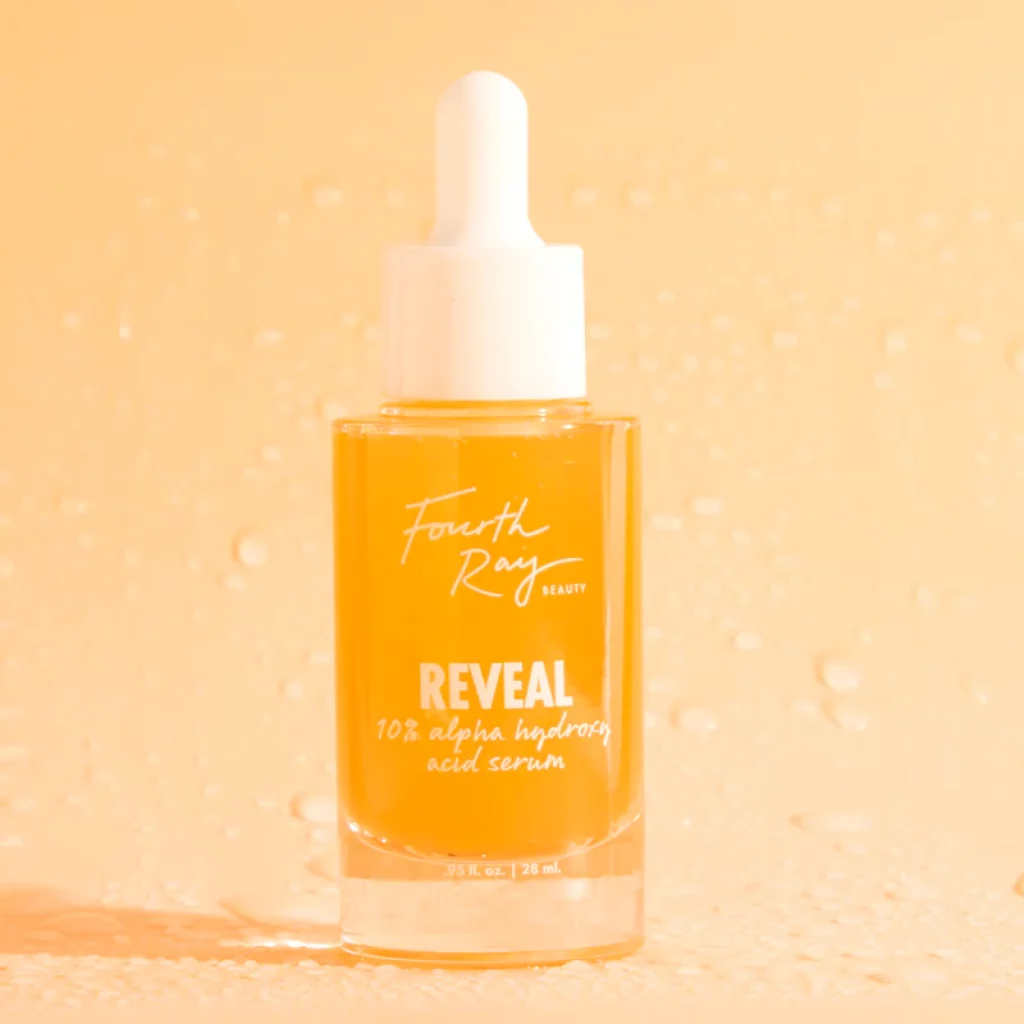 This product was an interesting one for me to review. I had to use it a bit longer than the rest of the products on this list. I used it for four weeks total, starting with two times a week and eventually using it every other day in the final week. Be careful, I would not recommend this product if you have sensitive skin. It uses lactic acid, glycolic acid, and strawberry enzyme to break down the top layer of your skin to give you smoother and more refreshed skin after about a month of use. However, if you have sensitive skin, you are probably going to end up with some irritation and it won't be a very fun experience for you.
Overall, I'm happy with how the product worked. I noticed the exfoliating effects starting to work after the first week and after a month, my skin felt extra smooth and there was a real difference from when I started. The price isn't bad at all either and I would recommend pairing it with one of their face milks (I used the Rose Face Milk I mentioned earlier) as it really helped with the irritation from the exfoliation.
| | |
| --- | --- |
| Pros | Cons |
| Great exfoliating effect | Can be very irritating to your skin |
| Leaves skin feeling renewed and smooth after about a month of use | I personally did not love the smell |
| | |
The Daily Face Cream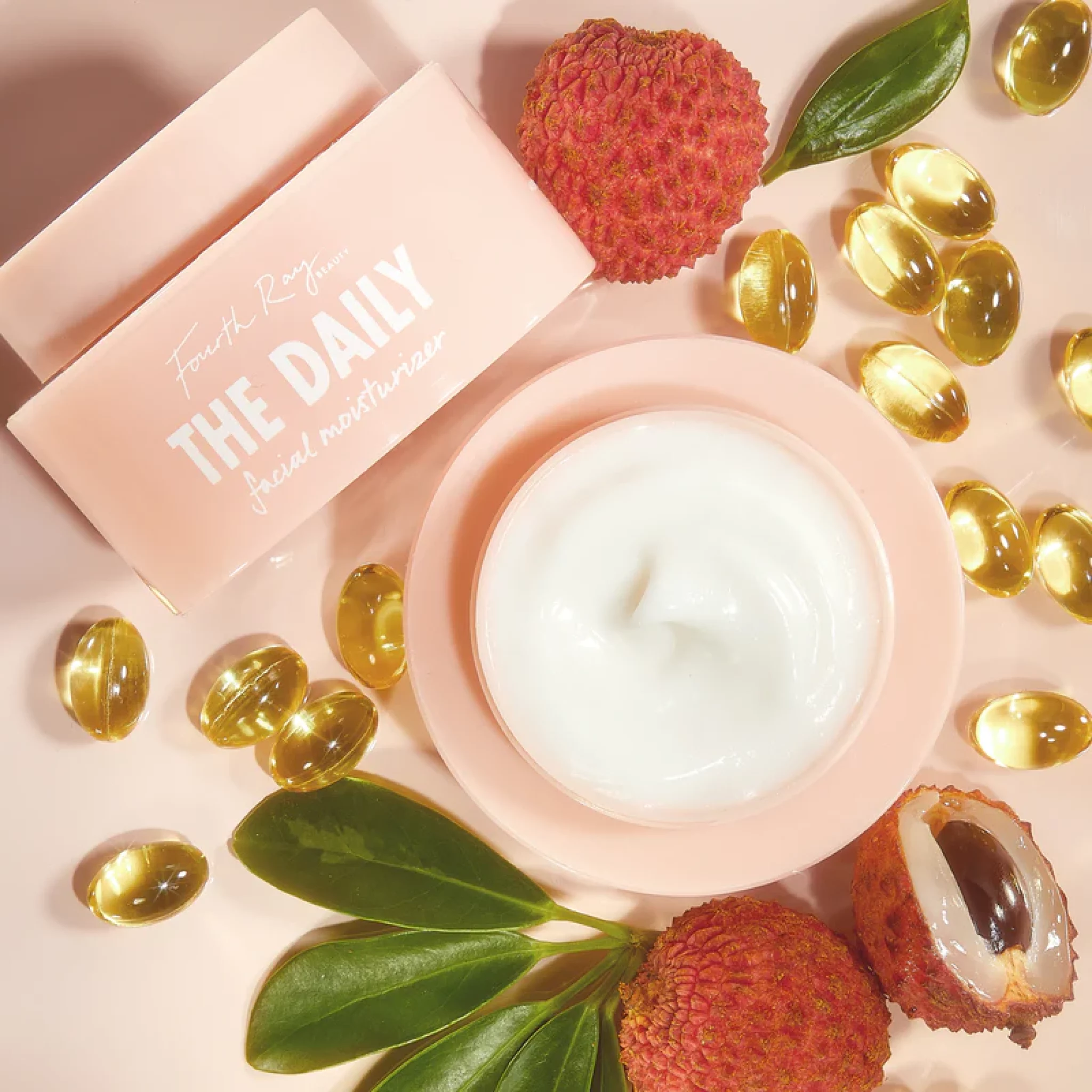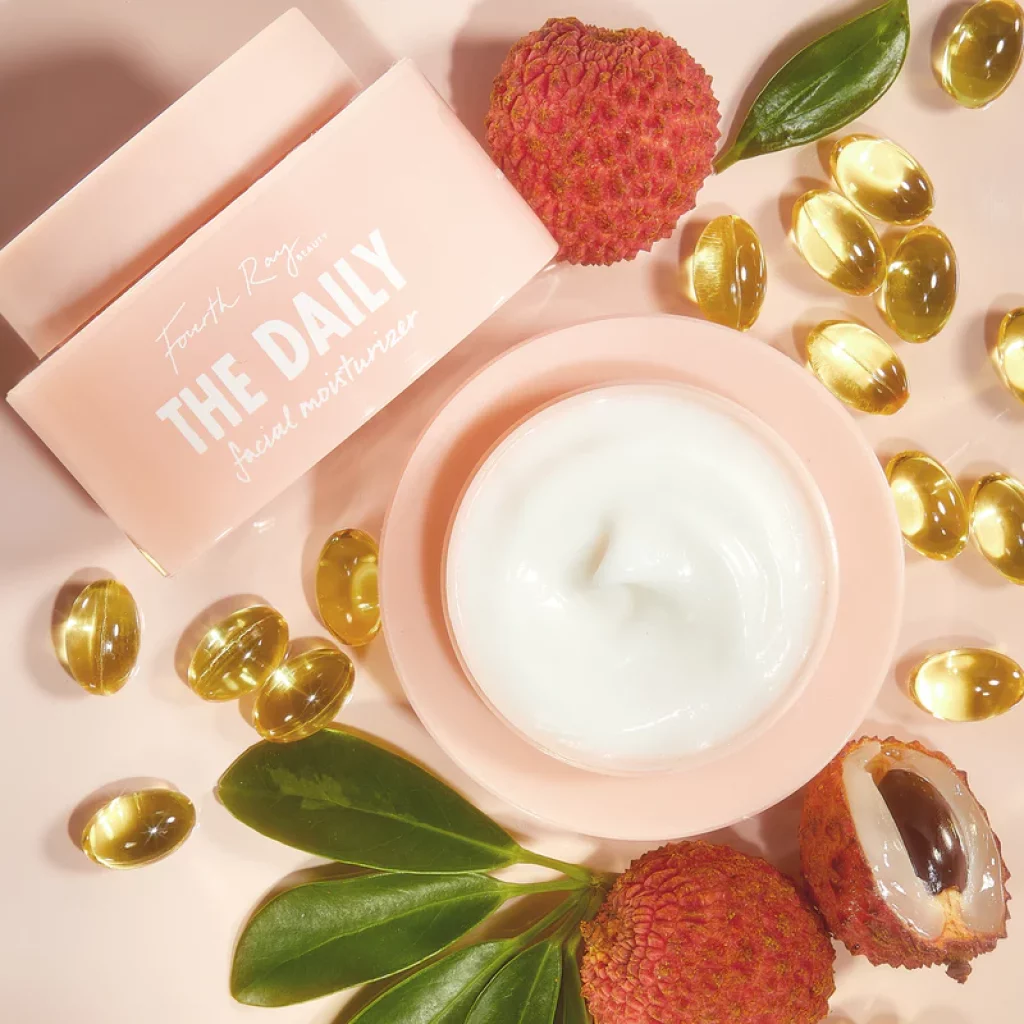 The price of this face cream made me cautious, $16 for a daily face cream, especially one with squalane? That sounds too good to be true. So I put it to the test, I used it every day for a week and the results were…passable. I'll admit I wasn't blown away by this face cream, but I will say, it didn't feel like I was using $16 face cream. I would gladly pay $30-$40 for this product, but I wouldn't be willing to call it a dupe for the classic SkinCeuticals Triple Lipid Restore. The lack of any lipid restoration was a major downside for me and a reason why I personally wouldn't use it long-term. However, if you're looking for a solid hydrating face cream to use daily that contains vitamin E and squalane, I would highly recommend this product!
| | |
| --- | --- |
| Pros | Cons |
| Contains squalane and vitamin E for excellent hydration | No lipid restoration |
| Price | Absorption time could be better |
| | |
Final Thoughts
In conclusion, Fourth Ray Beauty offers great value for the price! Their skincare products are great for their price point and they have a wide range of options to choose from. I don't regret the week I spent using their products and if you're looking for some affordable alternatives for some higher-end products, check them out! Plus, the customer service is on point. I sent them an email asking some questions about their products and they replied very promptly and answered all my questions in a knowledgeable and professional way.
Overall, two thumbs up for Fourth Ray Beauty. They aren't a high-end makeup brand, but they also don't try to be. They excel at offering good value for a fair price and their commitment to being cruelty-free, vegan, and all-natural is a big selling point for me!
Thank you for reading my Fourth Ray Beauty review!